OEG Offshore Personnel Baskets have been designed and manufactured in accordance with DNV2.7-1 / BS EN 12079. The units are supplied with certified slings and shackles as standard. Internal tie down points through out the interior provide strong points for safety harness lock off for personnel during operations.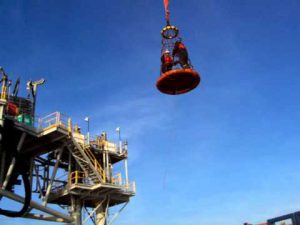 Certificates
SAFE TRANSFER® CERTIFICATES
DNV GL – Type Approval Certificate Standard for Certification 2.22 Lifting Aplliances
Danish Technological Institute (Notified Body)
European Standard EN 14502-1:2010 Cranes-Equipment for lifting of persons Part 1. suspended baskets
NDT and load test
Certified chain lifting sling
ISO 9001:2008 certification of the entire development, manufacturing and sale process.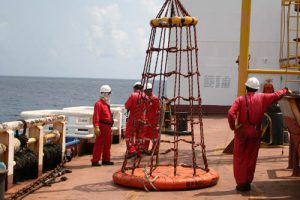 4 persons version
SPECIFICATIONS
Diameter: 2600 mm
Height: 3222 mm
Weight: 465 kg
Capacity: 4 persons
Max. load (payload): 500 kg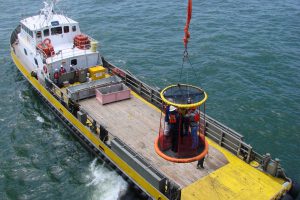 8 persons version
SPECIFICATIONS
Diameter: 2600 mm
Height: 3340 mm
Weight: 510 kg
Capacity: 8 persons
Max. load (payload): 1000 kg