Hoover's transportable horizontal and vertical offshore tank containers are safe for the transportation and storage of a wide range of liquids including chemicals for oil and gas processes, drilling processes, waste liquids and aviation fuel. Types of offshore tank containers include acid tanks, aviation fuel tanks, chemical tanks and offshore cryogenic tanks.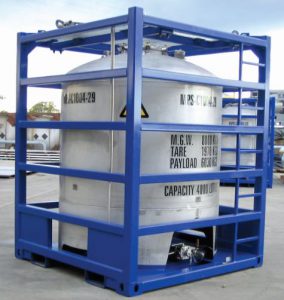 The lifting frames and structures for our offshore chemical tanks are built in accordance to DNV* 2.7-1 with some models being ISO approved. The worldwide offshore industry has accepted DNV 2.7-1 as the international standard for offshore frames.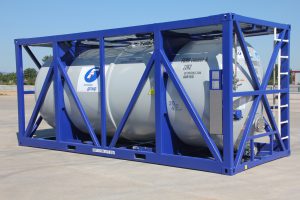 Ateco Offshore's global fleet of transportable DNV 2.7-1 offshore tanks are available for sale and rental and are suitable for the storage and transportation of a range of products including chemicals, oils, Jet A-1 fuel and acids.
Our fleet includes T4, T7, T11 & T14 UN portable tanks approved under IMDG / ADR / RID to suit a variety of products. Capacities range from 1,100 litres to 20,000 litres. We can also supply Intermediate Bulk Carriers (IBCs) for general low hazard chemicals as well as a variety of sizes of Frac tanks.